Cattle Tracks Talks
Join us in the CattleTrack Courtyard for a stimulating hour with creative and innovative members of our community. Presenters/performers will share their expertise and engage in lively conversation with the audience.
Tuesday, January 11, 2022 – 7:00pm – 8:00pm
CattleTrack Talks will feature Brian Foley
Ring in 2022 with an evening of imaginative play with Brian Foley. Brian is a performer, director, Associate Artistic Director of the World Clown Festival in China, and faculty member in ASU's Center for Science and Imagination.
Brian uses imaginative and virtuosic play to contribute to a more just and sustainable community. He'll tell us how he tells the truth like a magician, lies like a clown, and how this professional zaniness is linked to peer-reviewed research about the creative process and community.
And…..you'll laugh at least twice!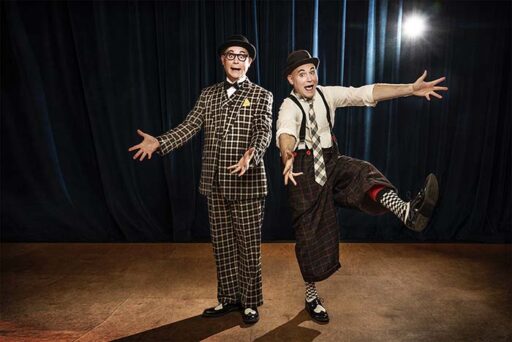 Masks are required and audience seating will follow social distancing guidelines.
CattleTrack Arts and Preservation supports local artists, craftsman and students in our commitment to preserve Scottsdale's unique cultural heritage. We look forward to seeing the CattleTrack family as we kick off the 2021-22 season of CattleTrack talks.
Connect
We would love to hear what's on your mind.
Need more info on an upcoming event? Interested in a tour or possible renting the Gallery for a private function? Whatever the question or comment, here is the spot, just drop us a note.
Support
Cattle Track Arts and Preservation is a 501C3 (non-profit).
Our mission statement:
To recognize and celebrate Scottsdale's authentic cultural heritage by providing opportunities for artists, craftsmen and students, visual and performing, individually and collectively, to encourage and enhance their art forms and to further the preservation of Scottsdale's genuine past as a unique arts community in a desert environment.
The "I WANT TO DONATE" button will forward you to Paypal for processing.